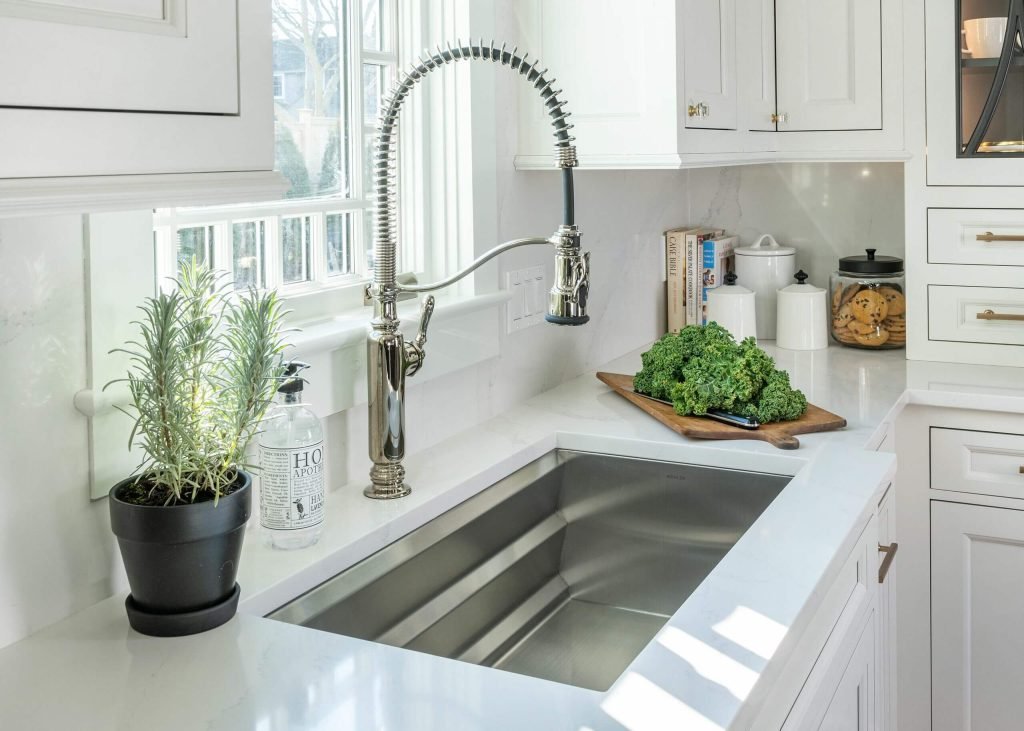 When it comes to choosing a kitchen faucet, selecting a reliable and reputable brand is essential to ensure both functionality and durability. The market is filled with numerous kitchen faucet brands, each offering unique features and designs to suit various preferences and needs. These brands have established themselves through years of experience, innovation, and a commitment to providing high-quality products.
Renowned kitchen faucet brands, such as Delta, Moen, Kohler, and Grohe, have built a solid reputation for their superior craftsmanship and innovative technologies. They offer a wide range of faucets with different styles, finishes, and functionalities to complement any kitchen decor. These brands prioritize user convenience and comfort, incorporating features like touchless operation, adjustable water flow, and temperature control.
Moreover, these brands are known for their commitment to sustainability, offering water-saving options that promote eco-friendly practices. They understand the importance of conserving water without compromising performance.
Whether you're looking for a sleek and modern design or a classic and timeless style, these trusted kitchen faucet brands have a diverse selection to meet your needs. With their emphasis on quality, reliability, and customer satisfaction, they continue to be at the forefront of the industry, delivering exceptional kitchen faucets for households worldwide.
10 Best Kitchen Faucet Brands
1. Delta
Delta is a highly regarded brand known for its innovative technology, durability, and stylish designs. They offer a wide range of faucets with features like touchless operation and Diamond Seal technology for leak-free performance.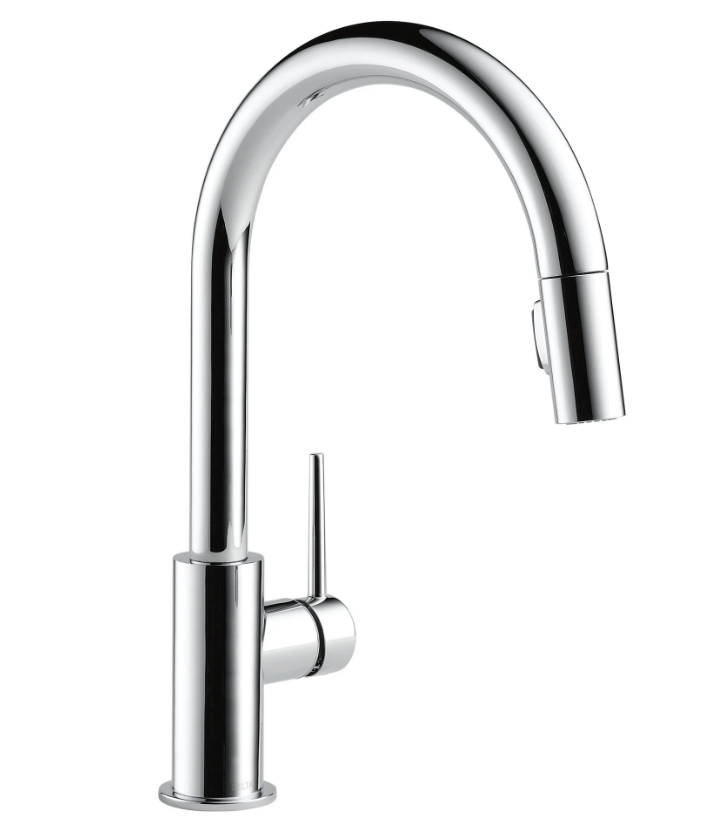 Pros of Delta:
Innovative Technology: Delta is known for its innovative technologies, such as Touch2O and Diamond Seal, which enhance convenience and durability. Touch2O allows for touchless operation, making it easy to turn the faucet on and off with a simple touch. Diamond Seal technology ensures leak-free performance and extends the life of the faucet.
Diverse Range of Designs: Delta offers a wide variety of kitchen faucet designs, from classic to modern, allowing customers to find a style that matches their kitchen decor. They offer different finishes, including chrome, stainless steel, and bronze, to suit various preferences.
Durability and Reliability: Delta faucets are built to last. They are constructed with high-quality materials and undergo rigorous testing to ensure durability and reliability. Delta is known for its solid construction and resistance to wear and tear.
Water Efficiency: Delta prioritizes water conservation by offering models with water-saving features. Their faucets often come with flow restrictors or aerators that reduce water consumption without sacrificing performance.
Cons of Delta:
Higher Price Range: Compared to some other brands, Delta faucets can be more expensive. The innovative technologies and durability they offer often come at a higher price point. However, many customers find that the quality justifies the cost.
Complex Installation: Some Delta faucet models may require more intricate installation compared to simpler designs from other brands. It is recommended to have professional assistance for the installation process, especially for models with advanced features.
Limited Warranty Coverage: While Delta offers warranty coverage for their faucets, the length and specific terms of the warranty can vary depending on the model. It's important to review the warranty information to understand what is covered and for how long.
2. Moen
Moen is a popular brand that combines style and functionality. They are known for their user-friendly designs, excellent build quality, and various finishes to match any kitchen decor.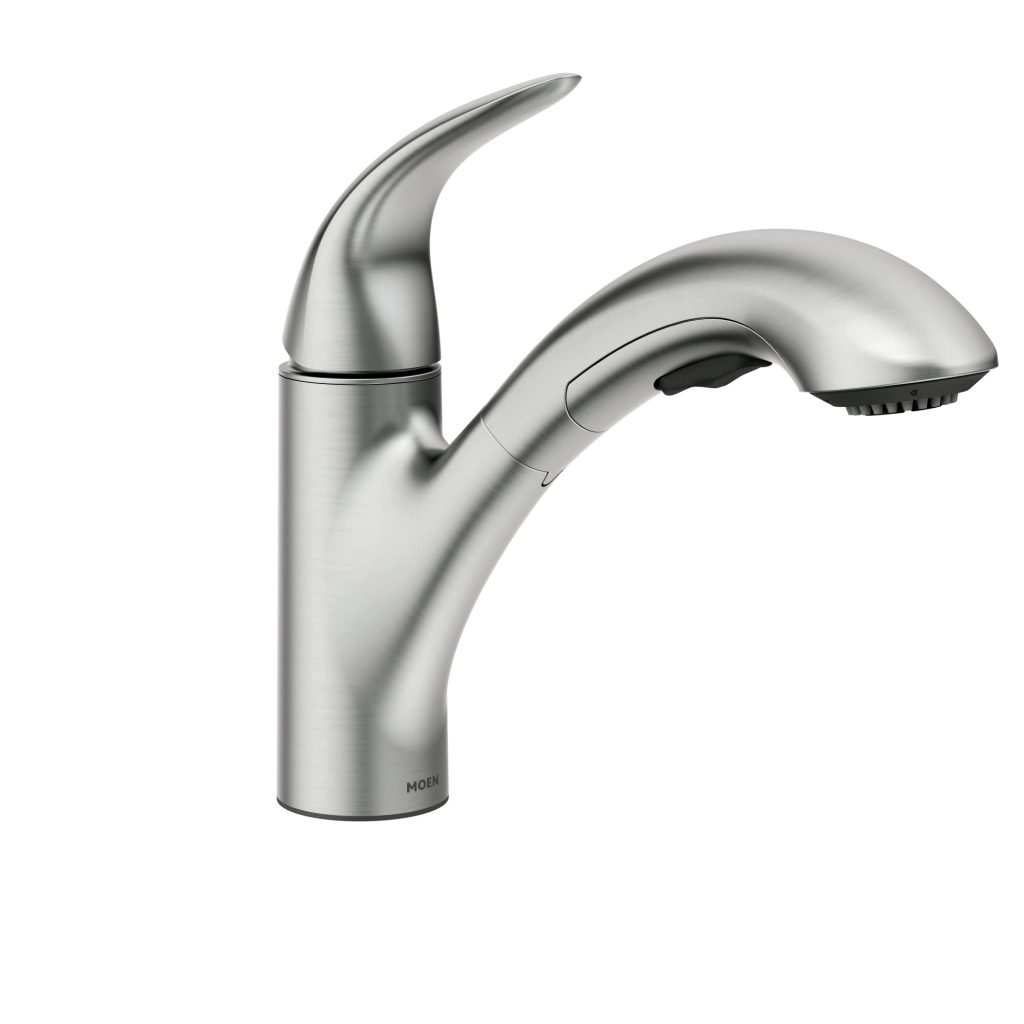 Pros of Moen:
Quality and Durability: Moen is well-known for producing high-quality and durable kitchen faucets. Their faucets are built to last, with solid construction and materials that can withstand daily use and resist corrosion and wear.
Wide Range of Designs: Moen offers a diverse selection of kitchen faucet designs, catering to various style preferences. Whether you're looking for a traditional, modern, or transitional design, Moen has options to suit your kitchen decor.
Easy Installation: Moen faucets are designed with ease of installation in mind. They often come with clear instructions and innovative features like the Duralock quick connect system, which simplifies the installation process, making it more convenient for homeowners.
Excellent Customer Service: Moen is known for its responsive and helpful customer service. If any issues arise with their faucets, they have a reputation for providing efficient and effective support to resolve problems and address customer concerns.
Cons of Moen:
Limited Features: While Moen offers reliable and durable faucets, they may not have as many advanced features or technologies compared to some other brands. If you're looking for specific features like touchless operation or advanced spray options, you may find more extensive options from other brands.
Price Range: Moen faucets generally fall in the mid to higher price range. While they provide quality and durability, they may not be as budget-friendly as some other brands. However, the higher price is often justified by the long-lasting performance and customer satisfaction.
Design Options for Specific Models: While Moen offers a wide range of designs overall, it's worth noting that some specific models may have a more limited selection in terms of finishes and style variations. It's essential to ensure the desired design is available for the specific model you're considering.